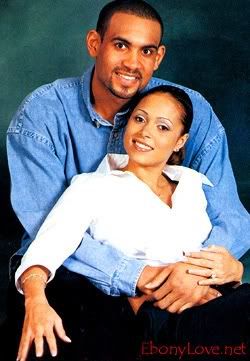 NBA superstar Grant Hill's wife Tamia Hill sang the Canadian National Anthem at last night's NBA All-Star game. While this isn't earth-shattering news, Tamia's name is being searched for on Google by more people than any other name right
this moment
. It looks like she made a lasting impression on a lot of people, huh?
If you didn't see the game, the West led by Kobe Bryant and Shaq demolished the East 146-119. Kobe and Shaq combined for 44 points and shared MVP honors.
All-in-all, it was an entertaining offensive display with little defense to speak of. But, as evidenced by this post, what most people cared about was Tamia Hill.
Photo Source:
PhotoBucket.com