The queen of the paparazzi Paris Hilton is 28 today. Happy Birthday Paris! Paris shares her birthday with some other pretty big names: Joseph Gordon-Levitt of 30 Rock fame is also 28, Jerry O'Connell (Stand By Me) is 35, Green Day lead singer Billy Joe Armstrong is 37, Denise Richards is also 37, the greatest basketball player of all-time Michael Jordan is 46, actress Rene Russo is 55 and football legend Jim Brown is 73. Happy Birthday to you all!
In honor of Paris' birthday, here's a gallery of Paris doing a little shopping at Harmony Lane Boutique in Beverly Hills on February 12: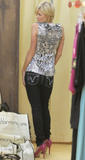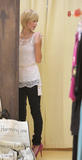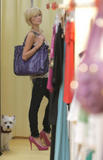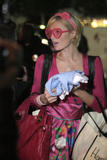 P.S. Be advised that some of pictures above have an adult-related banner ad on them. It's unfortunate, but a lot of photo sources have them, so in order to view the pictures, we have to deal with a little distraction.