Monday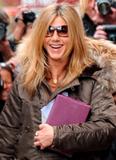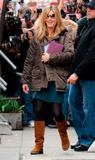 Photo Source:
Celebutopia.net
The lovely Alyssa Milano was on the Today Show today talking about her love of baseball and her new book aptly titled,
Safe at Home, Confessions of a Baseball Fanatic
(
Discounted at Amazon
). I had no idea she was a huge baseball fan. Enjoy!
Sunday
This one is for all those tennis fans out there. It's video from the 2009 Sports Illustrated Swimsuit issue featuring three hot tennis players from the WTA tour: Maria Krilenko, Daniela Hantuchova and Tatiana Golovin. Enjoy!


As a fellow celebrity blogger, it brings a smile to my face when I see photos like this. The dean of celebrity blogs himself, Perez Hilton, celebrated his 31st birthday last night with some celebrity friends. Here are a few pictures from the red carpet. As more become available, I'll add them.
Kim Kardashian:

Amanda Bynes:




Aubrey O'Day:




Emmy Rossum:
Saturday
If this is true, it's just sad. Supposedly, Ashley Biden (pictured at left) was filmed knowingly at a recent party snorting cocaine, and apparently didn't care. Here's the scoop from NYPost.com:
A friend of the daughter of Vice President Joseph Biden is attempting to hawk a videotape that he claims shows Ashley Biden snorting cocaine at a house party this month in Delaware.

An anonymous male "friend" of Biden took the video, said Thomas Dunlap, a lawyer representing the seller. Dunlap and another man claiming to be a lawyer showed The Post about 90 seconds of 43-minute tape, saying it was legally obtained and that Biden was aware she was being filmed. The Post refused to pay for the video.

The video shows a 20-something woman with light skin and long brown hair taking a red straw from her mouth and bending over a desk, inserting the straw into her nostril and snorting from lines of white powder.

She then stands up and begins talking with other people in the room. A young man looks on from behind her, facing the camera. The lawyers said he was Biden's boyfriend of some years.

The camera follows the woman from a few feet away, focusing on her as she moves around the room. It appears not to be concealed. At one point she shouts, "Shut the f--- up!"

The woman appears to resemble the 27-year-old Biden, a social worker who was a visible presence during her father's campaign for the White House.
Go
here
to continue reading this story.
Posted by

J. Koppleman
at 9:11 PM
No comments: