The poor chap in the audience behind Lady Gaga looks like he's been poked in the eye by the bizarro queen's freakish outfit. How the heck can the people sitting behind her see anything?



More photos of the freak show that is Lady Gaga after the jump.

And, if you missed her performance with Elton John, we've got it here as well.

At least she didn't have a nipple slip like she's had before. If you have time, you can also check out the largest collection of Celebrity See-Thru Photos you'll ever see.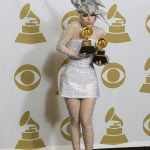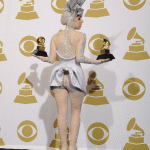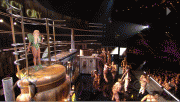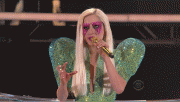 She's worn wacky stuff before, but at least she used to look a little bit sexier...

Follow us on Twitter!